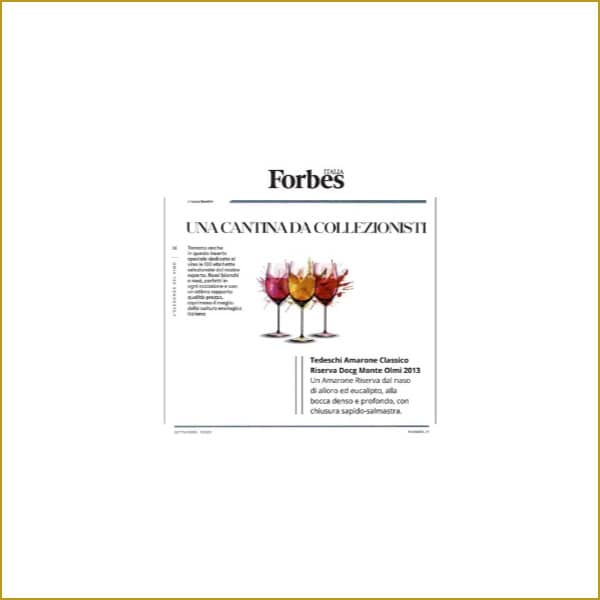 Capitel Monte Olmi among the 100 labels selected by Luca Gardini
Forbes nel numero di Settembre pubblica lo speciale "A collector's cellar" with 100 labels selected by the expert Luca Gardini , best Sommelier in the world in 2010.
Capitel Monte Olmi Amarone della Valpolicella DOCG Classico Riserva 2013 among the 100 labels!
Luca Gardini describes it in a few lines: an Amarone Riserva with a nose of laurel and eucalyptus, a dense and deep mouth, with a savory-brackish finish. 
Another great success for the Tedeschi family! A toast to everyone from Valpolicella!