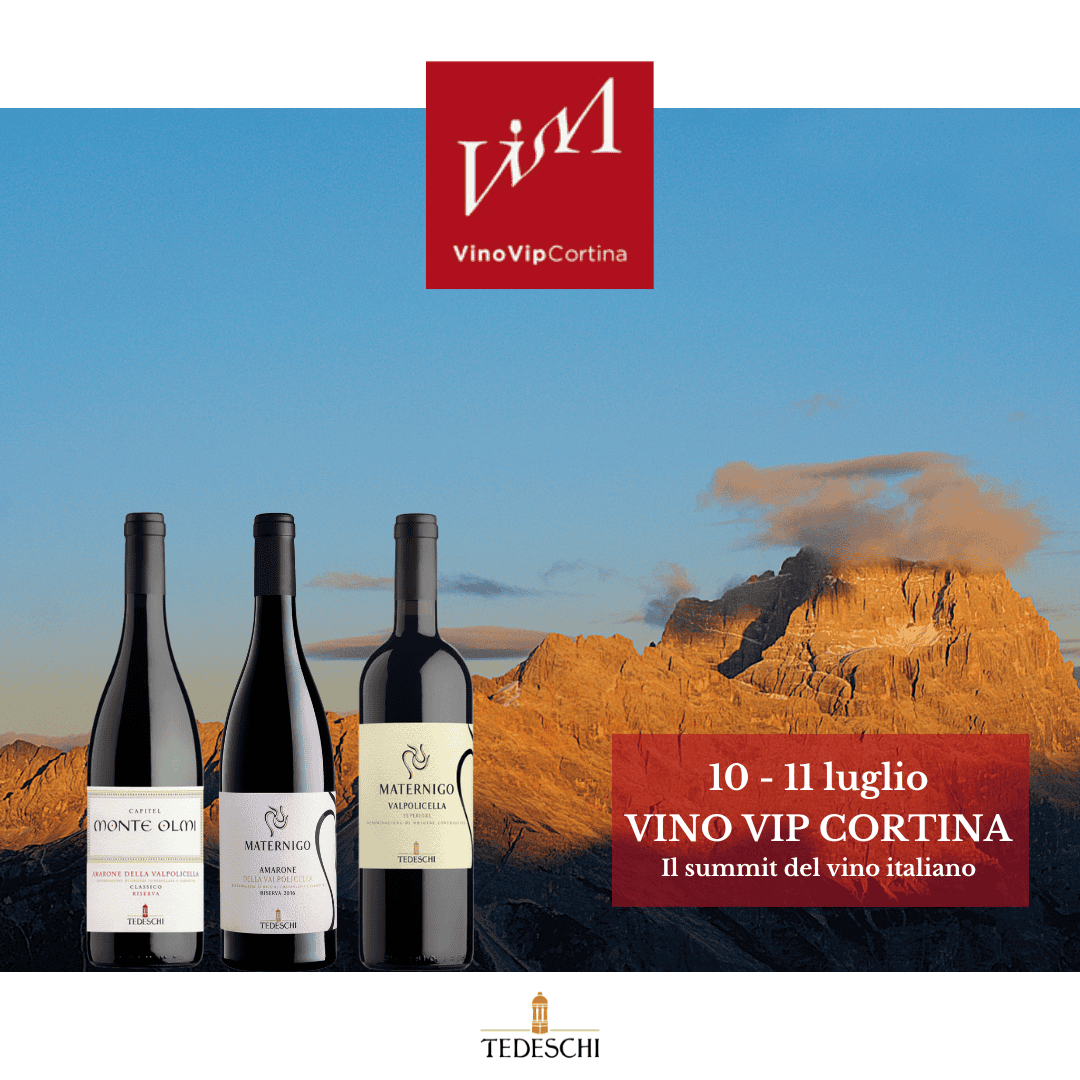 Tedeschi at VinoVip in Cortina
Tedeschi has been invited to participate in the prestigious biennial event, VinoVip, organized by Alessandro Torcoli of "Civiltà del Bere."
The event will take place at Cortina July 10 and 11th.
The two-day event will allow us and other colleagues to talk about our wines.
The entire event program can be found at https://vinovipcortina.it/
There will be a Grand Tasting on Monday at the Cortina Golf Club where the following wines will be available for tasting:
Maternigo Valpolicella DOC Superiore 2019, annata da poco presente sul mercato
Capitel Monte Olmi Amarone della Valpolicella DOCG Classico Riserva 2016, una vera e propria anteprima per gli ospiti dell'evento, in uscita sul mercato a Settembre
Maternigo Amarone della Valpolicella DOCG Riserva 2016, premiato lo scorso anno da Civiltà del Bere come migliore Amarone della Valpolicella DOCG
We look forward to seeing you at the Pearl of the Dolomites!