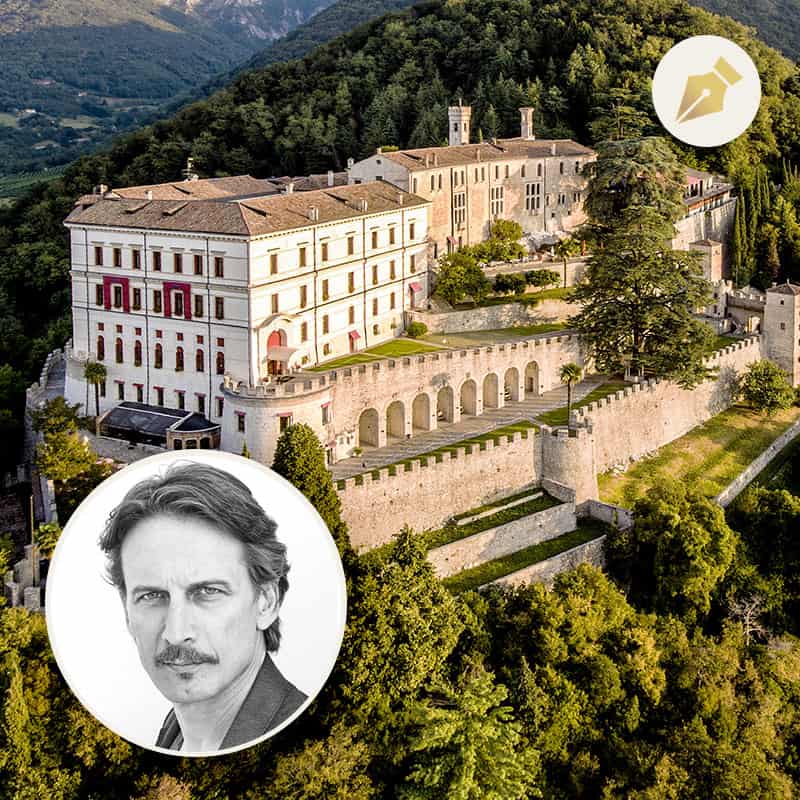 Tedeschi at the Sorsi d'Autore
The Sorsi d'Autore event returns now in its XXIII edition, and from June 25th to July24th both meetings and cultural events paired with wine tastings curated by sommeliers from Ais will take place.
Seven events have been organized by the Aida Foundation together with the Veneto Region, the Regional Institute of Venetian Villas, and the Association for Venetian Villas and will include guided wine tastings, meetings with personalities from the Italian culture scene, as well as tours of the historic buildings that will host the events.
Tedeschi could not miss out on this important summer event!
We have chosen as our venue one of the biggest and oldest castles in Europe, Castelbrando, located in the province of Treviso. The castle represents one of the most refined examples of redevelopment of an Italian historical-artistic site. Tours to visit the castle will be available.
The event will take place Sunday, July 17th, and will be hosted by Cesare Bocci, actor and creator of the television series "Viaggio nella grande bellezza". Cinzia Tani will interview Mr. Bocci during the event.
The complete program will include:
At 16.30 guided tasting • Azienda Tedeschi wines and Asiago DOP. Sommelier Ais Veneto
Tour of the castle
At 18.45 main event with Tedeschi wine tasting: Cesare Bocci, TV personality, creator, and host of the program Viaggio nella grande bellezza tells his story. Cinzia Tani will be the moderator.
Tickets are available at https://www.fondazioneaida.it/progetto/sorsi-dautore-2022-degustazioni-incontri-visite-ville-venete/
We look forward to seeing you!