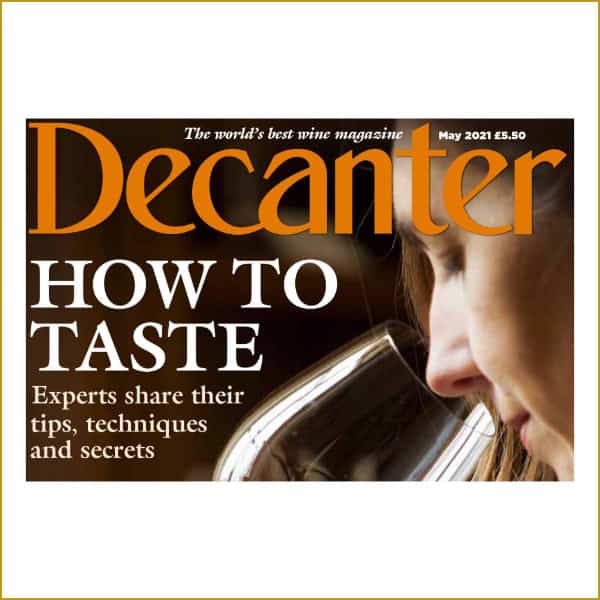 Amarone La Fabriseria "Big on Character" according to Decanter.
Aldo Fiordelli of Decanter has written an article titled "The inside guide: Amarone with food."
It is not always easy to pair food with Amarone, a wine that is rich in character. Clearly the wine's acidity makes it ideal for foods high in fat, but not overly high in fat, given it soft, round tannins. At the same time, its light sweetness makes it ideal for spicy foods. Aldo makes several suggestions, taking into account local cuisine to uncover a great versatility in terms of pairing.
Aldo writes "However to make life simpler, another great match is with aged cheeses. The Tedeschi winery recently highlighted Amarone's affinity for Monte Veronese, the alpine cheese made from cow's milk from Monte Lessini, with its herbaceous aromas of straw and the sweetness of toffee, enhancing the fruitiness and mineral depth of Amarone."
In addition, Aldo shows an image of the Maternigo vineyard, writes about the "Legendary restaurant" Antica Bottega del Vino, and includes the La Fabriseria Amarone della Valpolicella DOCG Classico Riserva 2015, awarding it 93 points, in his selection "Big on character: Fiordelli's seven Amarone della Valpolicella Classico wines to try."
Here is what he says: "La Fabriseria is from an outstanding vineyard located at 400m on limestone soil between Sant'Ambrogio and Fumane. Based on 40% each of Corvina and Corvinone, with 15% Rondinella and 5% Oseleta, this concentrated wine features lush dark cherry fruit and chocolate in a Port-like style, with balsamic notes and a sweet tobacco finish. Full on the palate, it is velvety and refined, off-dry in style (6,5 g/l) with an opulent 17% alcohol balanced by crisp acidity. Hedonistic."
A hearty thanks to Aldo Fiordelli and Decanter for having dedicated so much space to our territory! A toast to Valpolicella!