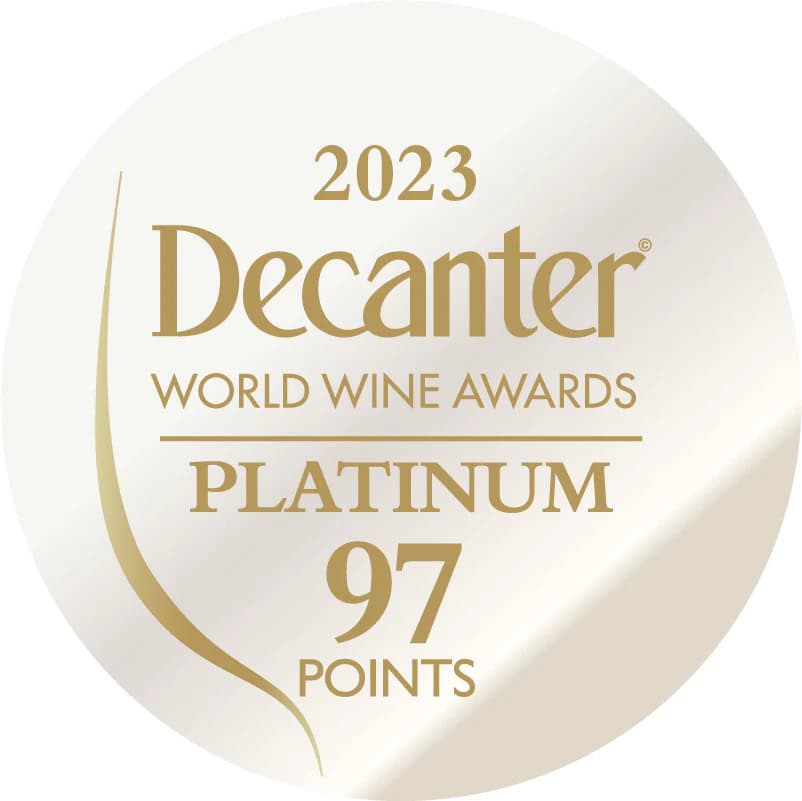 MARNE 180 AMARONE DELLA VALPOLICELLA DOCG 2019 SCORES 97 POINTS AND IS AWARDED THE PLATINUM MEDAL BY DWWA
In the 2023 edition of the Decanter World Wine Awards, the largest and most influential wine competition in the world, the Marne 180 Amarone della Valpolicella Docg 2019 won over the jury with its "simple" originality, which the Tedeschi Family achieved by selecting grapes from across different vineyards owned by the winery.
"Balsamic nose rich in complex aromas of dark, ripe plum, raisins, black cherry, chocolate, and savory notes of meat juices. On the palate it is warm, ample, and intense, sustained by a vivid acidity." These are the characteristics attributed by the judges of the Decanter World Wine Awards, and which ultimately led them to award the wine from the Tedeschi winery of Pedemonte in Valpolicella 97 points and a platinum medal.
"We are extremely gratified by this achievement, which rewards our constant work to enhance the land of origin. With the Marne 180 we made a choice that was different from the cru – explains Sabrina Tedeschi, deciding to utilize, as underscored by the name that we chose, different vines cultivated on land that had a marl base, and further selecting those vines with a southwest to southeast exposure. From the grapes of these vines, we have obtained a well-balanced wine with good structure and characterized by intense and fresh aromatic notes. The combination of these characteristics makes it a very drinkable Amarone. We define it as a gastronomic Amarone that surprises."
A long living wine, the Marne 180 Amarone della Valpolicella Docg is obtained from grapes harvested from mid-September to the beginning of October, dried for at least 90 days in dedicated cool drying rooms, and subjected to soft pressing. After a maceration of 40-60 days, the wine is aged for 30 months in Slavonian oak barrels and a further 6 months in the bottle.
This year there were 18,250 participants from 57 countries at the Decanter World Wine Awards. Only 125 participants were awarded a platinum medal, 28 of whom were Italian. 705 gold medals, 5,604 silver medals, and 8,165 bronze medals were also awarded as well as 50 best in show.
The granting of the platinum medal by Decanter to the Marne 180 Amarone Docg adds yet another recognition to the wine's growing story, which has historically been awarded high points and the 2017 vintage was ranked 56th by Wine Spectator in its Top 100 wines.