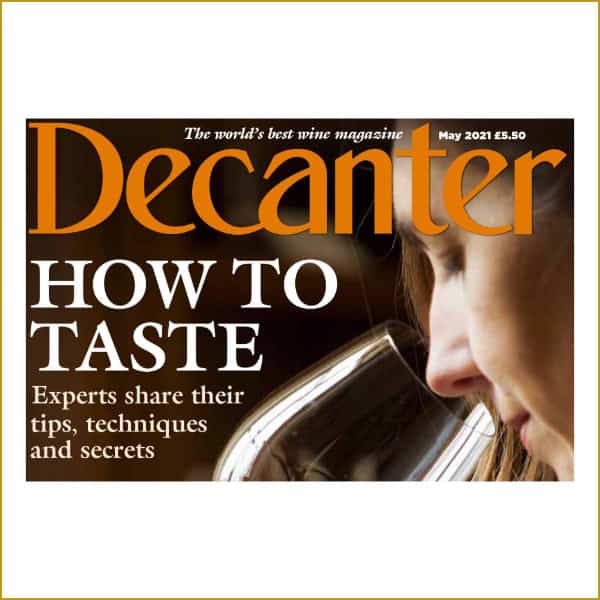 Amarone La Fabriseria "Big on Character" su Decanter.
Aldo Fiordelli su Decanter di Maggio 2021 dedica un articolo dal titolo "The inside guide: Amarone with food".
Non è sempre semplice abbinare il cibo all'Amarone, un vino ricco di carattere. Sicuramente l'acidità lo rende idoneo a cibi grassi (non troppo grassi avendo tannini rotondi e morbidi), la leggera dolcezza ai cibi speziati. Aldo propone vari suggerimenti, riprendendo la cucina locale per poi scoprire la grande versatilità in tema di abbinamenti.
Aldo scrive "However to make life simpler , another great match is with aged cheeses. The Tedeschi winery recently highlighted Amarone's affinity for Monte Veronese, the alpine cheese made from cow's milk from Monte Lessini, with its herbaceous aromas of straw and the sweetness of toffee, enhancing the fruitness and minera depth of Amarone"
Aldo pubblica un'immagine del vigneto Maternigo, parla del "Legendary restaurant" Antica Bottega del Vino e include l'Amarone della Valpolicella DOCG Classico Riserva 2015 nella sua selezione "Big on character: Fiordelli's seven Amarone della Valpolicella Classico wines to try", assegnando 93 punti.
Ecco il commento: "La Fabriseria is from an outstanding vineyard located at 400m on limestone soil between Sant'Ambrogio and Fumane. Based on 40% each of Corvina and Corvinone, with 15% Rondinella and 5% Oseleta, this concentrated wine features lush dark cherry fruit and chocolate in a Port-like style, with balsamic notes and a sweet tobacco finish. Full on the palate, it is velvety and refined, off-dry in style (6,5 g/l) with an opulent 17% alcohol balanced by crisp acidity. Hedonistic."
Grazie ad Aldo Fiordelli e a Decanter per aver dedicato ampio spazio al nostro territorio! Un brindisi dalla Valpolicella!