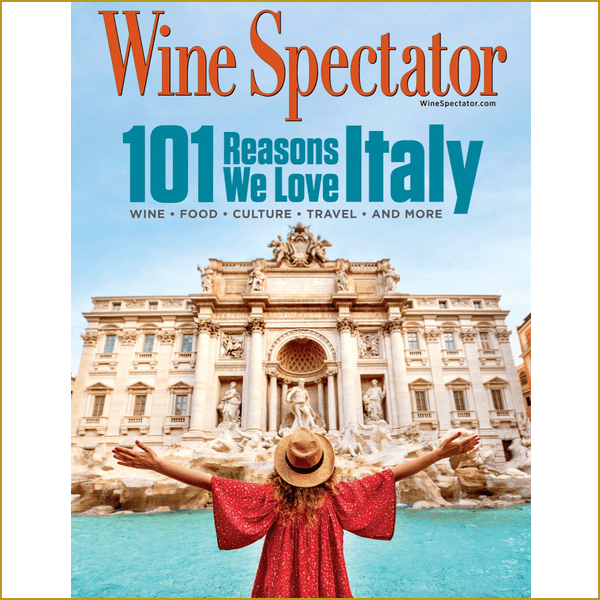 101 REASONS TO LOVE ITALY
The cover of the prestigious Wine Spectator magazine's issue of April 30th is dedicated to Italy, titled "101 Reasons to love Italy", suggesting a list of places and territories to visit.
These include the Antica Bottega del Vino di Verona (of which we are members), but also Appassimento as a production technique and Corvina as a traditional grape variety of Valpolicella.
For both, Wine Spectator recommends our Capitel Monte Olmi Amarone della Valpolicella DOCG Classico Riserva 2015, recently awarded with 94 points.
Thank you Wine Spectator for including Tedeschi in this bucket list!