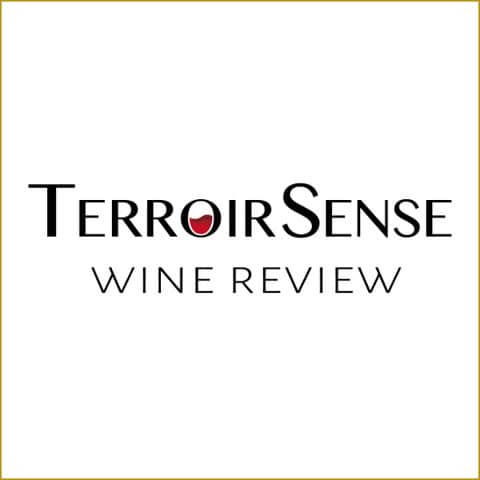 Sabrina Tedeschi intervistata da Ian D'Agata
Sabrina Tedeschi intervistata da Ian D'Agata, prestigioso giornalista e oggi direttore della rivista online TerroirSense.
Ecco qui l'articolo completo  https://terroirsense.com/en/p/6267.html
Bellissima intervista!  Grazie Ian D'Agata di questa lunga chiacchierata e della degustazione di alcuni dei nostri vini, disponibili anche nel mercato cinese!
Siamo felici di condividere la degustazione dei nostri prodotti. Buona lettura!
Tedeschi 2018 Valpolicella Superiore Capitel Nicalò           89
Bright ruby-red. Vibrant aromas of blackcurrant, espresso, bitter chocolate, minerals and cracked black pepper. Penetrating, linear and youthfully fresh, with dark cherry flavors lifted by firm acidity and a pronounced mineral component.  This has an almost pinot-like primary quality and a medium-long finish that will deliver great drinking over the enxt couple of years. Drinking window: now-2024.
Tedeschi Valpolicella Superiore Maternigo 2017                 90                        
Bright ruby red. The nose is packed with hints of maraschino cherry, thyme, tar, violet and sage. Medium-full in palate weight, boasting youthfully chewy tannins and balanced acidity to provide the flavours, that are very similar to the aromas with enough backbone. Closes long and with building meatiness. Drinking window: now-2025.
Tedeschi Valpolicella Classico Superiore La Fabriseria 2016         92
A beauty. Good full ruby. Violet, strawberry, tar and licorice on the inviting nose. Suave and compellingly sweet, not to mention densely packed, offering impressive palate presence but also noteworthy clarity to the peppery cocoa and red cherry flavours, complicated by notes of  boysenberry and dark plum. Delightfully subtle, primary and deep, with a luscious but lively aftertaste. Drinking window: now-2026.
Tedeschi 2017 Amarone della Valpolicella Marne 180                91
Saturated bright ruby.  Black cherry and licorice on the nose, plus a hint of violet and cinnamon.  Sweet and creamy in the mouth on entry, then alittle tough and herbal in the middle, with harmonious acidity extending the concentrated black cherry and dark berry flavors on the finish, but the herbal note too.  Finishes with excellent persistence and with a firm spine of slightly tough tannins. I'd give this a few years in bottle to express itself in amore polished way, but I am not sure this will develop and improve like some other wines in this lineup. The vintage plays a role. Drinking window: 2024-2030.
Tedeschi 2016 Amarone della Valpolicella Marne 180            95
Moderately saturated ruby-red. Highly perfumed aromas and flavors of strawberry, peppery herbs, cinnamon, cocoa, orange zest and aromatic herbs; knockout nose. Then dense, ripe and spicy but virtually seamless, with outstanding energy and inner-mouth perfume, not to mention purity of the milk chocolate raspberry and sweet spice flavours. Lovely sweetness of fruit here, with a very subtle and long refined tannic mouthfeel and a superlong finish. I repeat myself: knockout Amarone, really.  Drinking window 2025-2033.
Tedeschi 2015 Amarone della Valpolicella Classico Riserva La Fabriseria             94+
Vivid deep ruby red. Captivating aromas of red cherry and plums complemented by cinnamon, nutmeg and lemon peel, plus a hint of white pepper adds complexity. The flavours of dark red cherry, strawberry compote, milk chocolate and candied violet are very suave and memorable. Not an especially big Amarone, but rather light on its feet, with lovely creaminess on the long aftertaste. Drinking window: 2025-2038.
Tedeschi 2015 Amarone della Valpolicella Classico Riserva Monte Olmi               96
Bright ruby-red with a violet tinge. Enticing aromas of blueberry, cassis, espresso, cumin and coriander, complicated by hints of white pepper and peony. Dense and very pure, with lovely inner-mouth perfume and real focus to the creamy dark red cherry, forest floor and cocoa flavors. Finishes very long and sweet, with big, ripe tannins coating the mouth but with outstanding lift too. A very good example of how Amarone does not have to be massive, or taste of Cabernet Franc (if you know, you know) to be outstanding. Tedeschi hits it out of the park here. Drinking window: 2027-2040.